How to choose a multitool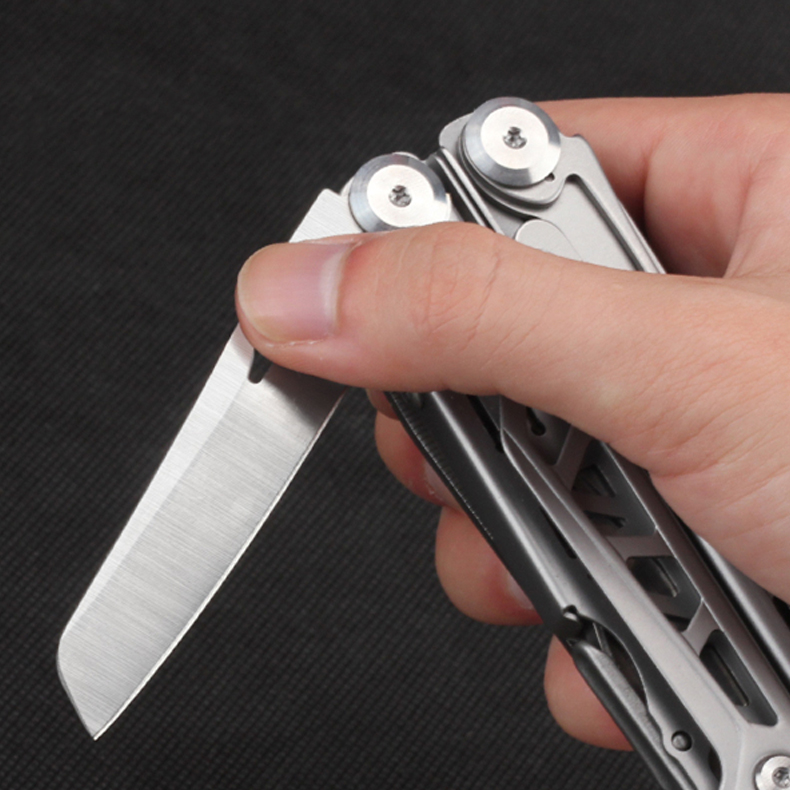 Choosing a multi tool can seem complicated, but, at its most basic, it is a simple concept. You need multiple tools in any given time or space. Smarh them together in a single product and you save some steps, time, space, and weight. A "multitool" is really anything that has "multiple tools" in one piece. Within that admittedly broad definition are many products. For most, though, a multitool is a set of pliers with other features built into the handles in one way or another. Handy-people through all of human history have combined their tools for ease and convenience. A multi-tool isn't a new concept.
1,

What's your interest?
Do you have a particular interest, hobby or activity that you need specific tools for? There are multitools that are aimed at specific activities like fishing, hunting, shooting, camping, motorcyclists, cyclists, survivalists or multitools without a blade. If you are a keen angler then you might start your search by looking for multitools designed for fishing for example. If you don't have any particular uses for your multitool that's not a problem. It means your search will include all the multi-tools that aren't for specialized interests.
2,

Size matters
Is that a multi-tool in your pocket or the things you want to do with your multitool and how you want to carry it are important factors in deciding which multi-tool is right for you. A multitool is no good if you don't have it with you when you need it right? So you need to think about how you are going to carry it. Are you going to carabiner it to your backpack, clip it to your belt or to the inside of your pocket? Or do you just want to hang it on your keychain? Multitools come in sizes from micro to small/medium to 'full size'. The smaller and easier to carry they are usually mean they have fewer tools and the tools they do have are smaller for smaller jobs. And the reverse usually applies. If you just want to open your online purchase parcels than a small blade on your keychain will be fine but if you want to go hunting with it, you'll probably go.
3. The dent in your wallet
Price is always important in one way or another. Price can also be a great way to help you limit your multitool search and selection. "You pays what you gets" can be true but not always. If a higher price buys you a higher quality multitool that lasts a lifetime then a higher price might be worth it. But if a higher price doesn't get you better quality products then you've just wasted your money. Pictures on a website won't help you judge quality but you can find and read reviews and user comments or watch video reviews of the model you're interested in. Then decide if the price is worth the dent in your wallet.
Once you've decided on the multitool for you, shop around to find the best price. If it's a popular brand and model, a search on the interwebs is likely to give you some good price choices. You can compare it to the price at your local store as well. Don't forget to add any shipping costs to the price
What have we decided on so far?
You've decided whether you should get a multitool that's designed for your special interest or if you don't have one, you'll be most likely searching for a general purpose multitool. You've decided how you're going to carry your multitool with you so you know what size you're looking for. And you've got an idea how much you want to pay for your first multitool. If you've made these decisions then you're already well on your way to choosing the right multi-tool for you.